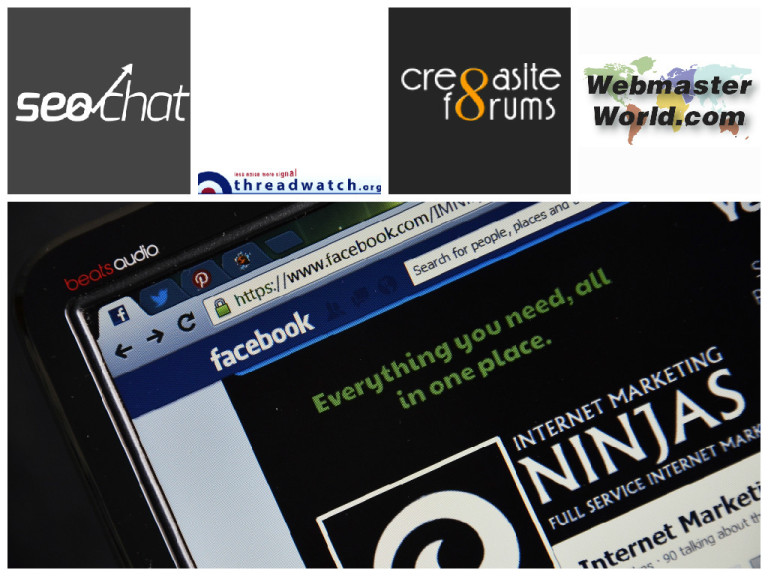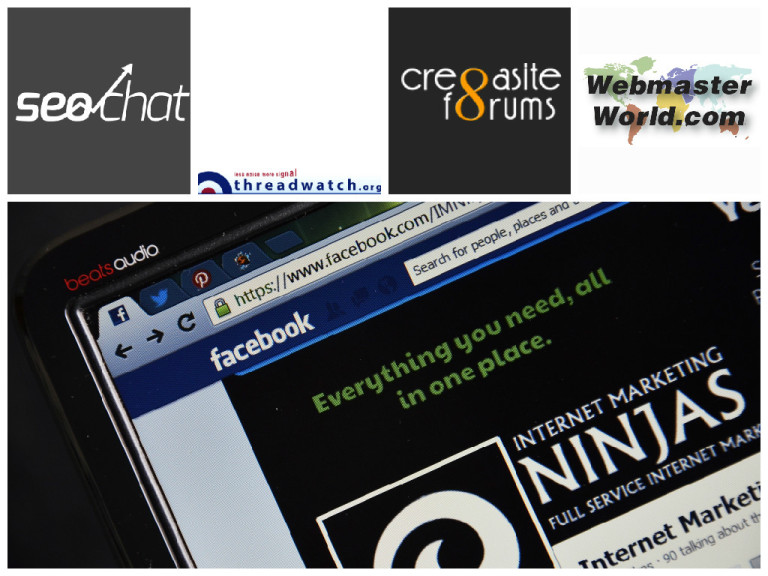 This week was a bit depressing, news-wise. If you're a fan of Vine, you're probably mourning that Twitter pulled the plug.
AMP pages are seeing wider use but failing to meet publisher expectations.
And our Cre8asiteforums members are feeling dissatisfied with Facebook's Insight Data reports.
Take a look at some of our community discussions on these topics and more below.
Facebook Insight Data: That Mind Blowing Useless BS Report
Strong words, eh? On Cre8asiteforums, forum member earlpearl has been digging through Facebook Insights to get information about page visits. According to him,
"…there are over 700 columns of data. 700 columns. Give me a break. That is not overkill. That is developed to obscure valuable information."
As iamlost summarizes it,
"There are lies. And then there are damned lies. And then there are statistics…"
Organic Facebook advertising has all but vanished. Either you work with their ad program or you get no exposure, it seems. And their reporting isn't even that good! What's the use? Join the discussion on Cre8asiteforums!
Still Believe in 200 Ranking Factors? How About Santa Claus?
The mantra that Google has 200 ranking factors has been with the SEO industry
"…since about a year or two after Google was out of diapers,"
writes WebmasterWorld member martinibuster. Plenty of things have changed since then, but not the mantra about 200 factors. Are there more? Less? Is it even worth putting a number on it anymore? We also live in a world where, as martinibuster puts it,
"…lazily theorize about ranking factors without providing any supporting citations to research or patents. And this circles back to the 200 ranking factors, which includes stale and useless notions as keyword density…"
This is a GREAT myth-busting thread from WebmasterWorld!
Vine was always a poor, misunderstood child. You can find lots of love for Vine on Twitter right now – there are lots of users sharing their favorite vines and plenty of content creators struggling to find new outlets and markets. But Twitter was never able to figure out how to make money with Vine.
That's a common theme with Twitter, it seems – they're even having trouble making money out of themselves. After the announcement that Vine will discontinued, the app's original founder tweeted "Don't sell your company!" Get the details in this Threadwatch thread.
Twitter Q3 Earnings Beat Expectations: Revenue $616 Million, Cut Jobs by 9 Percent
Ok, I lied. Seems like Twitter does know how to make money – by slashing jobs and products. There are rumors that all the firing and slashing is part of a strategy to make the platform more palatable to potential buyers.
It wasn't just revenue that beat expectations either – they had 317 million users, which is also ahead of the curve. WebmasterWorld user Rumbas writes, "Good to see it going forward after some rough years in terms of revenue.
Should be interesting to see if they manage to stay 'single.'" For all the grief I give it, I really like Twitter as well. Here's to better days ahead!
Google updated its policy regarding Seller Rating stars recently. Now you'll need 150 reviews posted within the last 12 months for any stars to show up on your PCC ads.
"Another example of Google favoring big business…Not all reviews are accepted, so it's likely to require more,"
writes SEO Chat member DirectHits. He continues with an example,
"One client, that has about 300 of their own clients a month, would typically get ZERO reviews. Because they are proactive about it and ask each client for a review, they end up with about 5 a month. Big Money wins this one…"
Forum moderator Test-ok concurs,
"Big Money usually always wins."
Publishers Give Google AMP Mixed Reviews: Ad Revenue Not What Expected
Google is touting AMP pages as the next big thing. Just like for Mobilegeddon, they've created a testing tool and are pushing for conversions. But the Wall Street Journal reports that
"Multiple publishers said an AMP pageview currently generates around half as much revenue as a pageview on their full mobile websites."
WebmasterWorld's admin, engine, writes
"It's a new-ish platform, and I'm sure there's going to be teething troubles, but cutting down the options of ads for a publisher seems likely to have an impact."
Forum member tangor writes that they like the concept of AMP – but that concept has a lot of restrictions that make it unattractive for early adopters.
"I'm waiting for AMP's third anniversary before I think about going there." Forum member shri writes that "Just the experience of converting" their pages to AMP was "a pain in the rear."
Sounds like Google might have bitten off a little more than they can chew. It could be a bumpy road to improvement.
Phishers Certainly Are Using AMP Pages Effectively
Webmasters beware, there are phishers out there! And they've already learned to abuse AMP pages to their advantage. The SEM Post reports that webmasters are receiving emails, supposedly from Google, telling them to visit a page to improve their security. Obviously, these are fake.
But it has tricked some people because the phishers are using google.com/amp links. Ordinarily, you just need to look past the "google.com" part of the URL to figure out where it will actually redirect you.
But these AMP URLs are unfamiliar, and that gives scammers an advantage. Be vigilant with your inbox! Get the details on Threadwatch.
How People Use Mobile Devices, As Per Google
Google published a study about mobile demographics in October. They did so through their "Think With Google" platform. Kim on Cre8asiteforums took a look at it and found something interesting: their data may be giving the wrong impression. For example, when Google says taht
"Nearly 40% of people search only on a smartphone in an average day…" they mean, as Kim says "Android users ages 18 – 49 who search with Google."
That's not "people" in general, in other words. What about folks on iPhones? Or the over 49 crowd? Forum member EGOL adds
"One thing that Google might not be saying is that when they talk about mobile phone use they are talking global. A lot of people outside of the USA use mobile phones exclusively. Phones are their only connection to the Internet."
There's a great discussion about AI vs machine learning, too. Give this one a read!
Subscribe to Ninjas News on Flipboard!
The post The Citizens United of Google, The Fall of Vine, and More: Weekly Forum Update appeared first on Internet Marketing Ninjas Blog.